Soccer City
The flagship - Johannesburg. Courtesy: Mo Rush
Green Point Stadium
Majestic elegance of Cape Town. Courtesy: Joanne and City of Cape Town
Moses Mabhida Stadium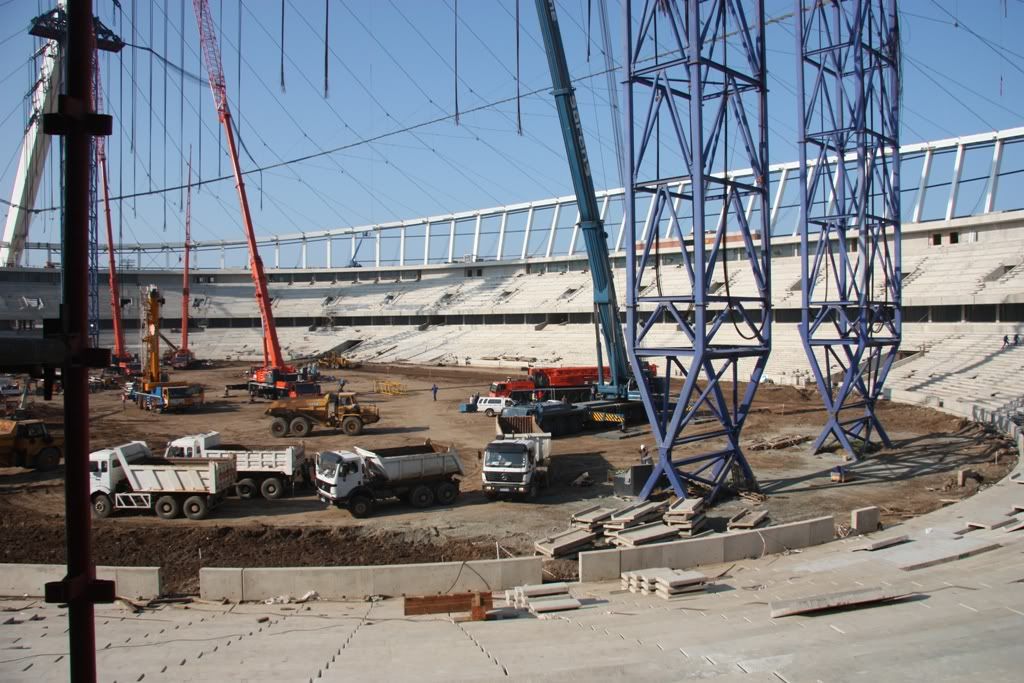 Exuberence of Durban. Courtesy: Grantl
Nelson Mandela Bay Stadium
PE - the new landmark. Courtesy: Energizerbuddy007
Ellis Park Stadium
The victorious history. Courtesy: Lefa
Mbombela Stadium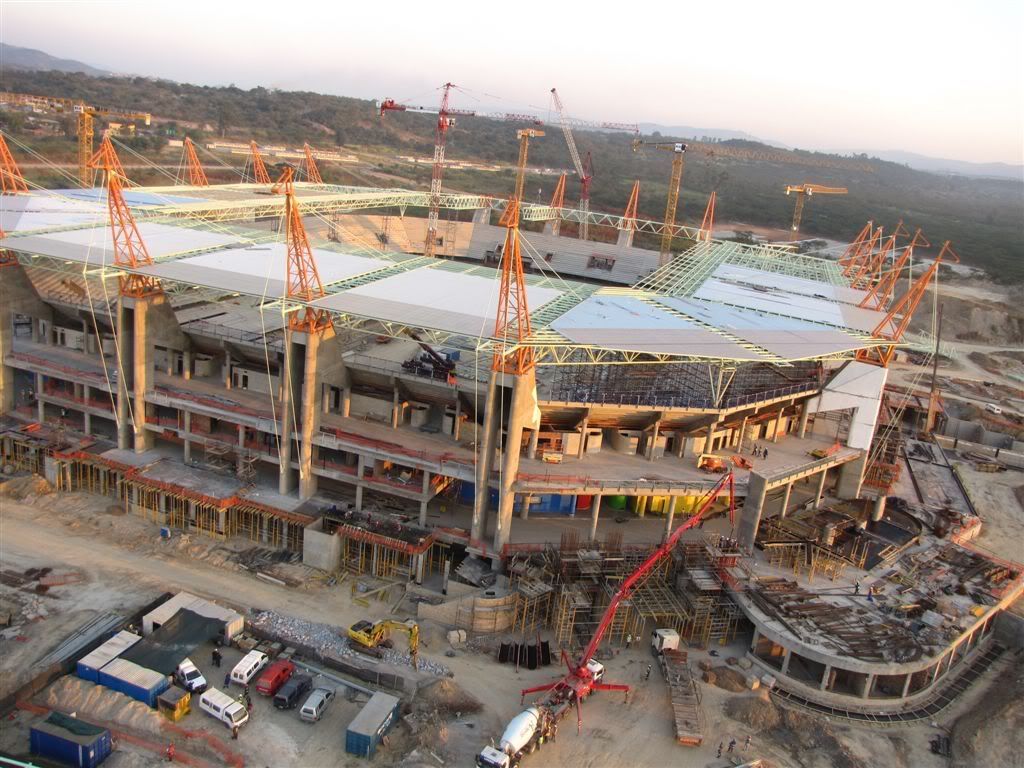 African Elegance. I have a close affinity to the Mbombela Stadium. It is a remarkable, truly African structure and a perfect venue for watching football. An awesome, awesome stadium and I personally rank it above a number of the larger builds as one of my ultimate favourites. Courtesy: Tadpolefarm
Peter Mokaba Stadium
Baobab brilliance - Polokwane. Another of the truly African builds. The baobab-like roof connection is another ingenious concept. Courtesy: Pule
Free State Stadium
World class. The new roofed tier has turned this into a world class venue. Courtesy: Mo Rush
Royal Bafokeng Stadium
The newly redeveloped Royal Bafokeng Stadium. Another absolute beaut. Courtesy: Pule.
Loftus Versfeld Stadium
Perfect footballing venue. All seats still to be replaced.

So there they are, all ten stages on which the greatest show on earth will be played. Marvel at the architectural variety. From the Jo'burg colossus of Soccer City to the exuberence of the arched Moses Mabhida to the truly African feel of Mbombela and Peter Mokaba to the pure elegance of Green Point. They will all be finished before the year is out. Four are already finished and ready for action.

I remember before the 2006 FIFA World Cup, checking the different venues to be used in that tournament. The views were from the outside, showing the full masterpiece of a stadium to be used. There was one picture per stadium and that picture showed off the full size, full magnificence of the stadium. I am going to attempt to do that here. One outside, far off/aerial shot for each of our 10 world cup stadia (Perhaps 2 if available). Here goes...