Green Point Stadium
The big lift is currently underway. With the compression ring complete and all cast elements in place, the roof is the last major project. The first real part of roof construction is the big lift. 72 cables attached to the inner tension ring are tightened simultaneously, lifting the tension ring off the ground. Here follow some pictures.
Source: Cape Town municipal website
Moses Mabhida Stadium
What, with the arch and cast elements complete, the next major hurdle for this stadium is also the roof. The roofing cables are being attached to the arch so that the full teflon coated membrane can be in place by round about midyear. Here follow some pictures.
Source: Dysan1 and ToxicBunny
Soccer City
The roof element which spans the circumference of the stadium is complete. Onto this horizontal girders are being attached, forming the cantilever overhang of the roof. These are now also nearly right the way round. The seating in the upper tiers is complete, with the last section of the lower tier still to be fitted with seats. The calabash facade is also taking shape.
Source: Mo Rush and Ranma Saotome
Mbombela Stadium


The stadium of problems. Currently a strike. Previously a collapsing crane. Yet it is 72.5% complete and on track to meet the deadline. The giraffes have now all been cast, and are ready for their roofing to be attached.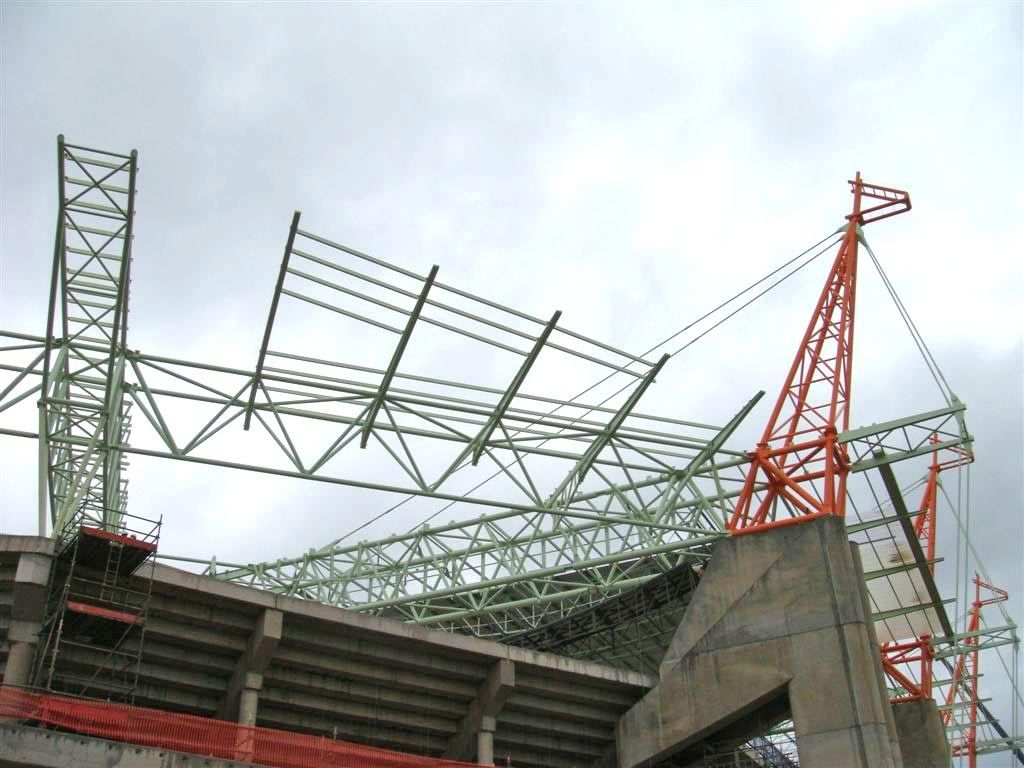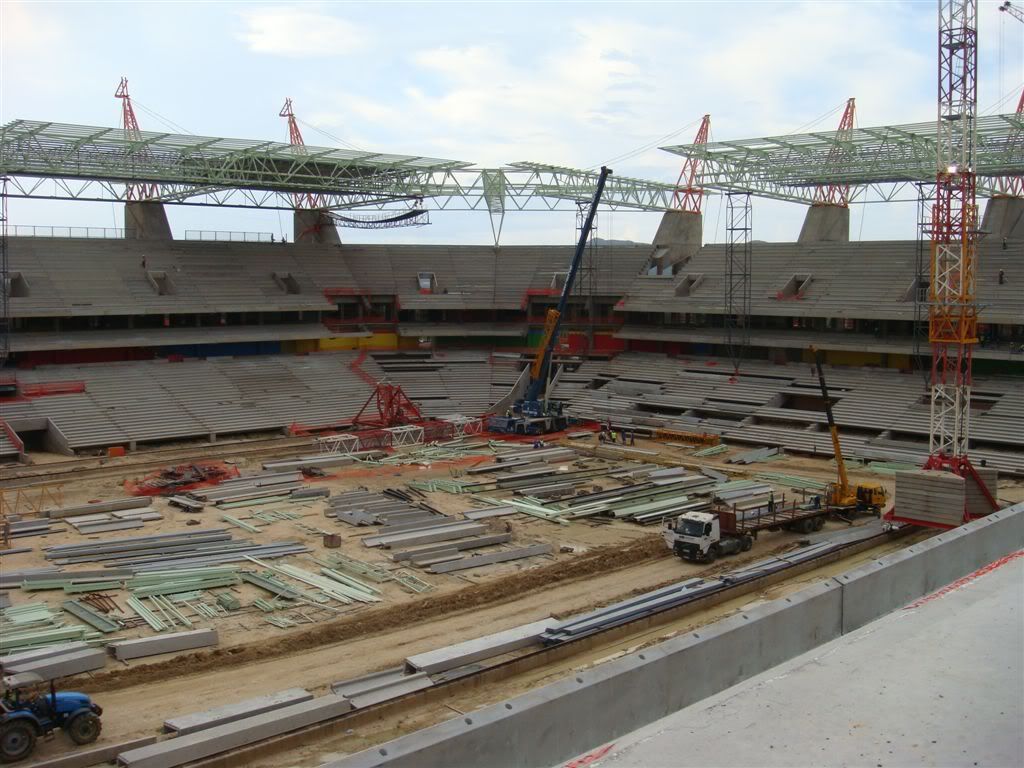 Source: Tadpolefarm

Peter Mokaba Stadium



At 80% complete, this guy is one of the front runners. It will be one of the first new stadia to be finished. It has become an imposing structure, and will be a beaut when complete.



Confederations Cup Stadia



Other than a few cosmetic touches - seat changes, pitch relaying - these stadiums are complete and ready for action. Many of them will be on show in the upcoming Super 14. Watch out for Ellis Park this weekend in the Lions vs Cheetahs match on Friday. Then on Saturday, the Bulls vs Reds match at the newly refurbished Loftus Versfeld Stadium.




An update on 2010 stadia countrywide. (Source: SkyscraperCity)